Attorney Asaph Abrams and Of Counsel, Ronald F Woods are established San Diego residents and estate-planning attorneys. Their work is informed by commitment to community and family. Through low-cost creation of hundreds of estate plans, we have helped spare clients' loved ones from damaging loss of resources: i.e. precious time and hard-earned money. We've spared survivors calamitous grief caused by uncertainty in the absence of an estate plan. By writing your individual or family Living Trust, Last Will and Testament, Power of Attorney and Advance Health Care Directive, we ensure your family will know your wishes.
We offer a free consultation to explain how estate planning (the Revocable Living Trust and/or your Durable General Power of Attorney, Advance Health Care Directive, HIPPA disclosure & Last Will and Testament) will benefit you (and those you care for). This isn't a bloated mill-type machine, occupied by so-called wills and trusts attorneys, associate automatons putting on off-putting airs. You are not pressured with time-share-type sales tactics at a wills and trusts seminar; you aren't solicited by pre-sorted mail, indifferently treated as a face (or number) in the crowd. Because we care for your legacy as a person, our estate planning job is tailored to your wants and needs.
Here you will find in your wills and trusts attorney an approachable, personable and conscientious advocate.
Our Attorney: Asaph Abrams
Member:
-California State Bar since 2002 (CalBar)
-California Federal and State Courts
-Select Lawyer Referral Panel and section chair, San Diego County Bar
Volunteer:
-Moot Court Judge, USD School of Law
-Ask-A-Lawyer, SDCBA
-Basketball coach (8th/9th grade)
-Certified Continuing Legal Education Instructor
Graduate:
-University of San Diego School of Law: Juris Doctor 2002
-University of CA, San Diego and University of Sydney, Australia: Bachelor of Arts
-American International School, Israel
Asaph promotes positivity; he eases clients' stress with attention to detail and a decent dose of humor (or what his wife refers to as "humor"). His work gives assurance to clients that they have made the right choice in counsel and his reputation among clients and colleagues is one for diligence and devotion from day one of representation.
Asaph is a California native– 21 years in San Diego. He and his wife, Robin, have three boys and a baby girl. His home responsibilities include barbecuing, bedtime stories and feline maintenance.
Of Counsel: Ronald F. Woods
For over thirty-five years, attorney Ron Woods has helped people save their loved ones' time, money and unnecessary grief through nuanced & expert estate planning.  Ron has prepared hundreds of estate plans, wills, powers of attorney and other planning devices for modest, large or "in-between" estates.  With insight acquired from broad experience, he can explain to the client with clarity the essential value of proper estate planning.  Ron is a member of the Trusts and Estates sections of the San Diego County Bar Association and the California State Bar.
Robin Abrams
Robin is our office manager, meaning she handles bookkeeping, taxes, payroll and donut delivery (including apple fritters, which are technically not donuts). She is a professional photographer and proprietor of Robin's Nest Photography (specializing in birth, maternity and children's candid photos). Her recent photography blog garnered over 2,100 Facebook "Likes." We like her too.
Robin has a PhD in Molecular Pathology from the University of California, with an emphasis on breast cancer research. She has 2 cats, 3 boys, 1 girl and 1 husband, but not necessarily in that order.
Jodi Miller



As administrator and legal assistant, Jodi is an incomparable asset to this office: clients love her and that's not an overstatement. (Indeed, some say Asaph is just here for decoration.) [1]
Born and raised in San Diego, Jodi and her husband have one boy in kindergarten and have recently been blessed with two beautiful twin girls. The Millers also manage to handle 3 (three) Chihuahuas, which is a lot of Chihuahuas, isn't it?
The Junior Partners:
Bryan Ari
Bryan's got energy, a smart mouth and an eye for the ladies; you might see him sometimes skateboarding to the office to shred old docs and file papers [in exchange for cash (natch)]. But on Friday nights, you'll see him tackling and sacking on the high school gridiron.
Saul Jeremy

Saul is an avid bicyclist (like his saba) and has recently upshifted to second grade. Here in the office, sweet Saul's job description is candy-freshness quality controller.
Micah Dov

Rambunctious and brilliant, Micah makes his mind known; he's adored by the pre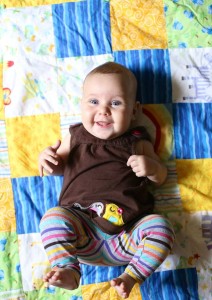 school staff, rambunctiousness notwithstanding.
Eliana Wren                                                       We  were long overdue for a girl child, so bright-eyed Ellie answered the call. As far as hobbies go… she enjoys the usual baby things.
___________

[1]
Well, we suppose it's possible that "some" is just Robin being flippant.
Back